When you try to connect to a Wireless Network, Windows Vista shows the message "the settings saved on this computer for the network do not match the requirements of the network". This problem occurs when a wireless network profile with the same identifier or network name (SSID) as the network you want to connect already exists.
Some cases where you can encounter this problem are:
The settings for an existing wireless network were changed. For example, the network access key or password was changed.
Two different sites have the same network identifier. For example, you visit an office with a wireless network called WiFi and with the key 123456789; later you visit a second office with a wireless network called WiFI but with a different key, let's say 987654321. Therefore, the computer won't be able to connect to the second office.
Windows Vista works in a way in which it tries to use the saved network settings for the detected network based on the name. When the settings do not match, it will show the error message even if you are aware of the network changes and it won't prompt you for the new settings.
In order to solve this problem, follow these steps:
Open the Network and Sharing Center. Left click on the network icon located next to the clock in the Windows taskbar.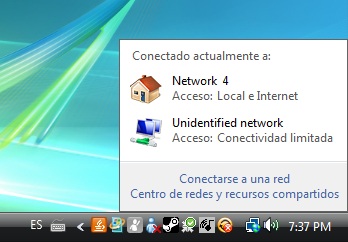 Once the Network and Sharing Center is open, click on the link "Manage Wireless Network Connections" located in the menu on the left.

Once you open the Wireless Network Manager, right click on the network with the incorrect settings then select the option remove network.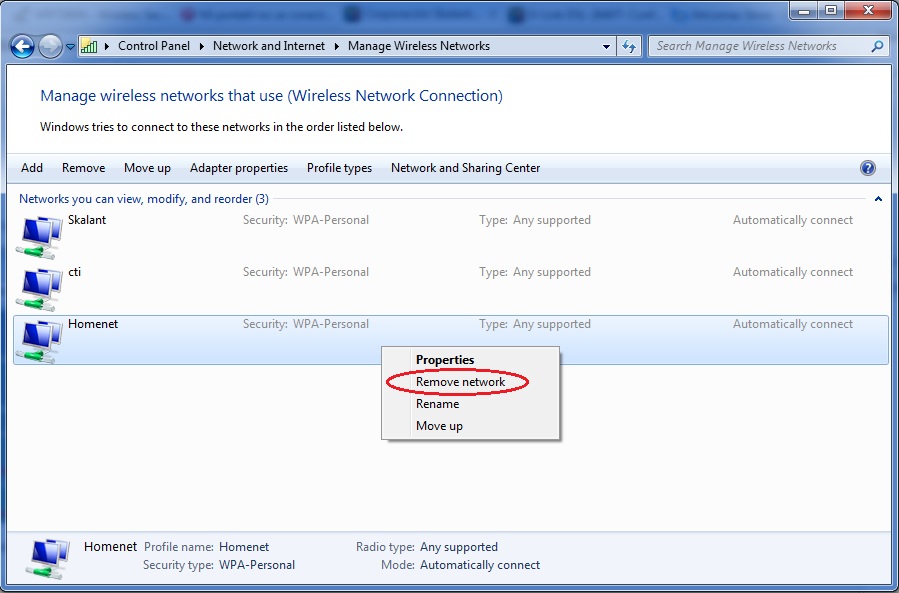 Once the network profile is deleted, Windows Vista will ask for the new settings the next time you try to connect to the wireless network and you should be able to connect without any problems.